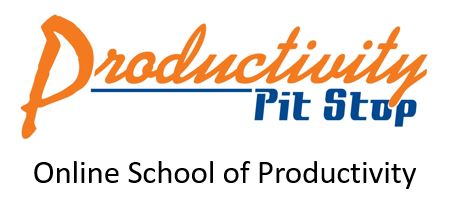 FREE EDUCATIONAL WEBINAR
LIVE
FOR PEOPLE IN COMPANIES THAT USE MS OUTLOOK
Eliminate email overwhelm
Time after time our surveys confirm the top four personal productivity challenges:
Email overwhelm.

Prioritising effectively.

Staying focused in a whirlwind of distraction.

Finding information fast.
Our job is to help you and your team address these challenges. To close the gap between how things are now and how you want them to be.
We are inviting you to join our complimentary Outlook Productivity Educational Webinar to get tips and take your first steps to eliminating email overhwelm.
At the same time, you regain more control and have less work-related stress.
Just like our other clients, (13 000 people in 320 companies in 12 countries) you can help your business save time and money worth one month's payroll of its Outlook users.
Our webinars are LIVE every second Tuesday
11:00-12:00 SAST (GMT+2)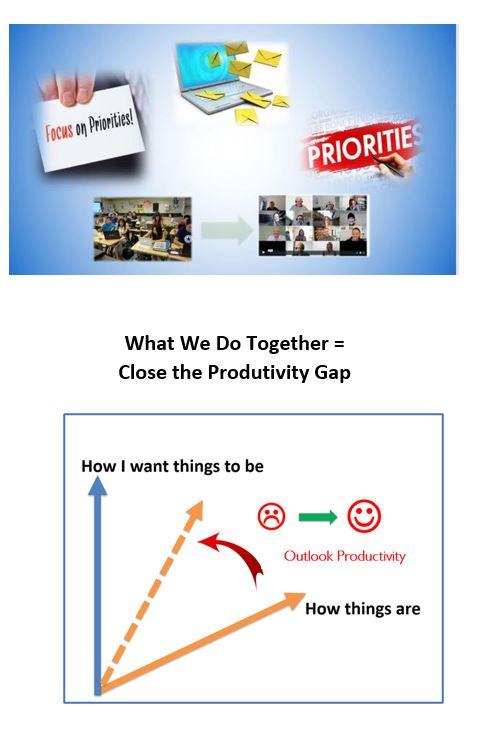 Here's What You'll Get At Your LIVE Event
Productivity principles and tactics to overcome email overwhelm
BONUS: Time-Saving Shortcuts:
Time and time again when we run the test, it takes about half the time to do something in Outlook by using keyboard shortcuts.
We are not saying that using the mouse is wrong! Use mouse or keyboard depending on where your hands are.
But that usiong keyboard shortcuts saves you many minutes every day and makes your life easier.
We don't limit the shortcout tips to Outlook. We also introduce time-saving tricks in Windows.
First FAT, then ACT
Efficient email management is people's number 1 productivity challenge. This helps: Make high-level decisions about what to do with your email: File it, Action it or Trash it.
Organise your email into high-level categories using Quick Steps. Never used them? Join us and learn how to save time and have less frustration.
Then get into the details and make your work visible and actionable.
You start your day - where?
Your Inbox typically represent other people's agendas - not yours.
Why start your day being overwhelmed by random priorities of other people?
Start your day proactively, reviewing your agenda - not looking at what other people want you to do, i.e., your Inbox.
Re-take charge of your where you begin your day - don't be a victim.
Things never to leave in your Inbox
Where do you keep telephone numbers? Addresses? Banking details? Inspirational quotes? Details of your vehicle registration? Notes of conversations with others?
Many people leave information like this in the email and leave it in their Inbox.
And then they struggle to find it again.
Thers is a super-easy way to get stuff out of your Inbox and find what you want 'in the background'.
Search Folders to the rescue!
How Rules help to declutter your Inbox
Do you get emails that you were CC-ed on, and yet the sender asks you to do something? CC is for Courtesy Copy. Set up your system (and educate your colleagues) so that CC Mails get managed outside of your Inbox.
Pay attention to things that require your input.
How do you follow up? Hope you remember that someone still owes you something? Flag for follow up, only to be drowned in an avalanche of Reminders?
What's next?
If you like what you see in this webinar, we arrange a one-on-one conversation, or an online Boardroom Briefing for you, your team, and others involved in evaluating and deciding on possible collaboration.
Just send me an email after or during the webinar, and we will set up a conversation to see if and how we could work together in your productivity improvement initiative.